Made in London X EO Healing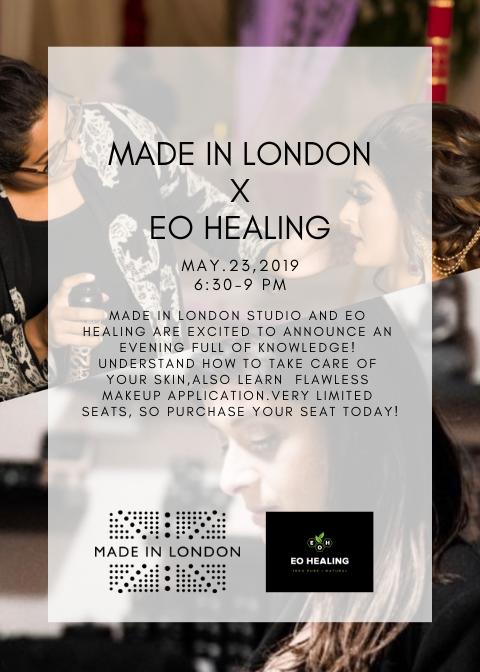 Made in London X EO Healing
Made in London Studio and EO Healing are excited to be bringing you a workshop that has never been offered in the Lower Mainland area ever before.
EO Healing will be showcasing 8 steps of Skin care using their natural products to give your skin a natural glow. You will be using each product on yourself as we go over the steps.
We will take you down to the basics of skin care and educate you about what ingredients to look for when purchasing skin care products.
Made in London Studio will be showing you all the steps to apply make up on yourselves. You will be provided with all the products you need for the class.
With both of these tools, you will have a better skin care routine and be able to get yourself ready for your special events! The class will be small enough, that Sharon and Veerpal can give you individual guidance and tips regarding product recommendation and tips on fantastic flawless make up application.